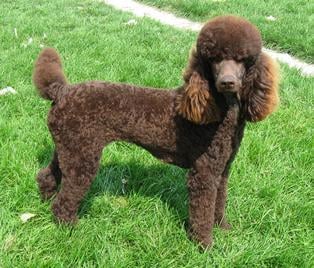 Autumn Hills Shake It Off, aka Snoopy, was selected based on her breeder's reputation. She is OFA 'good' & clear for vWD, DM, & NE. She can be a live wire or a couch potato , depending on what is needed. Her first litter was all that we had hoped for! She is a blessing!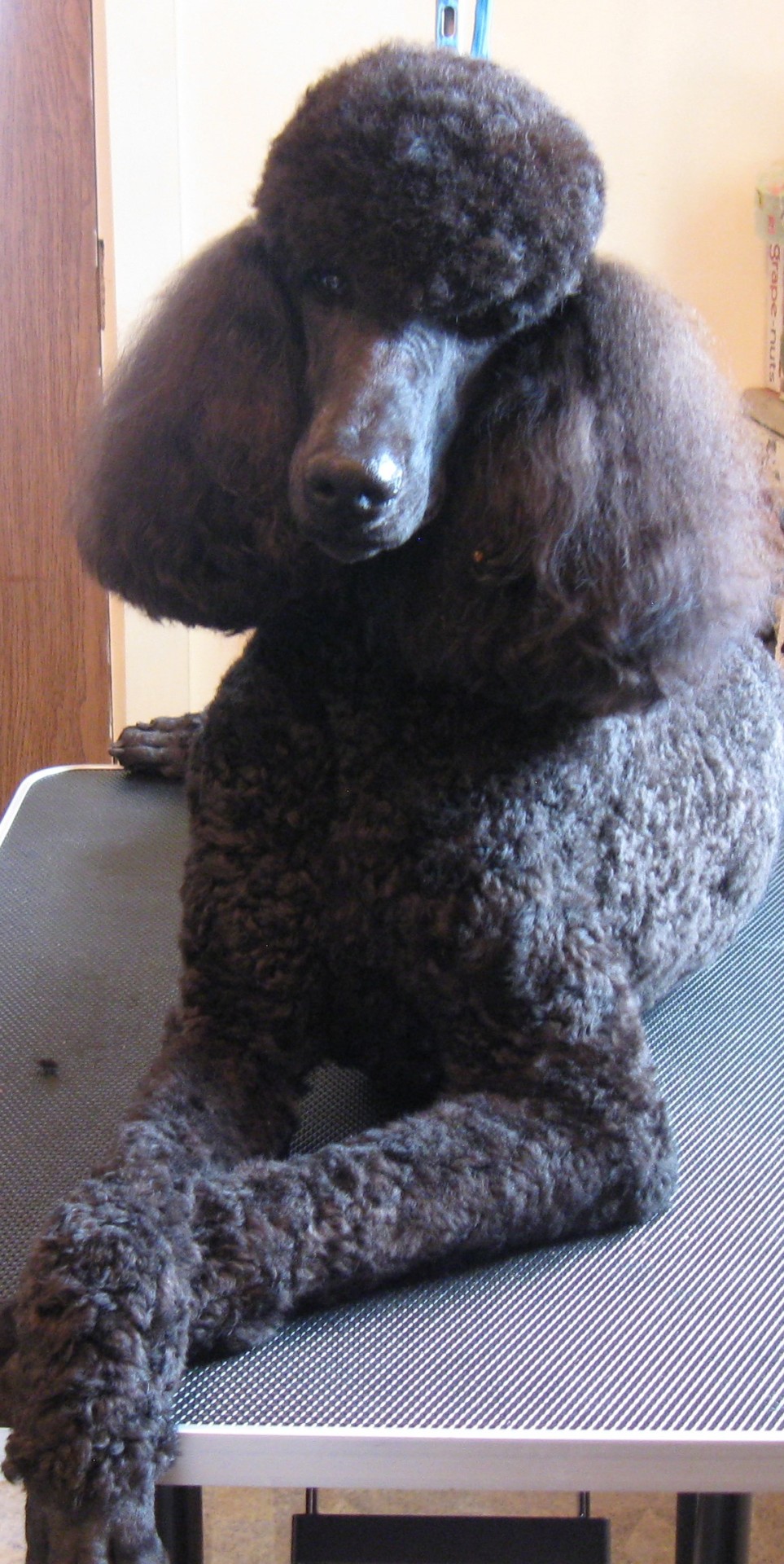 24Karat Dymond Matea is our big girl at over 25". She is a quiet, non-assuming girl that loves a good cuddle! However she does not understand everyone's obsession with balls. She OFA'd 'excellent', clear for vWd, DM, NE & good thyroid.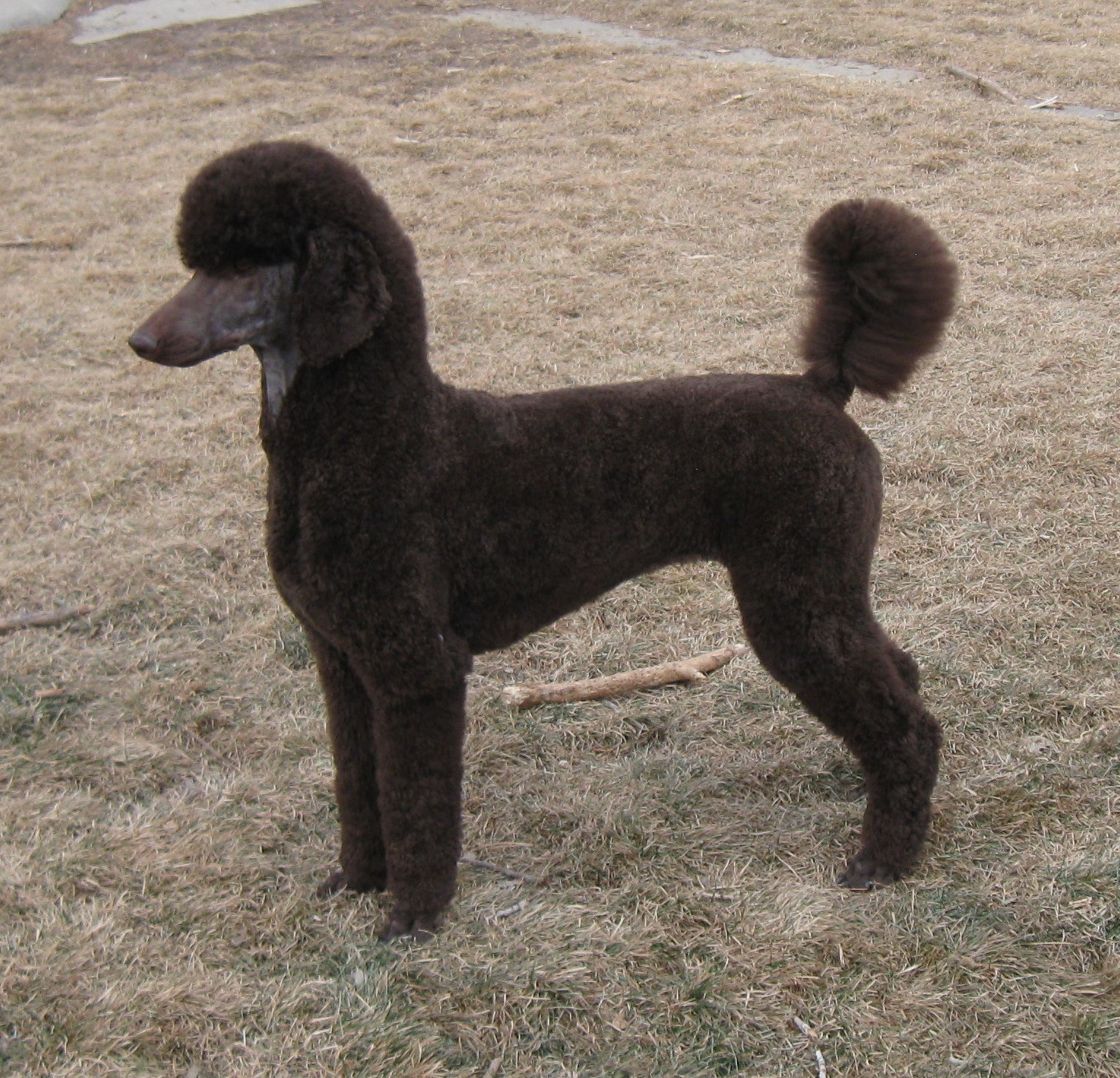 Tuscany Park Janis Joplin, aka Kita, is a CH  Cadbury

Buster Brown daughter, the last of the Cadbury line. We have high hopes to produce some fabulous browns with her.

Katie was our beginning. She taught us so much & although her line is no longer in our breeding,  I am so thankful for her !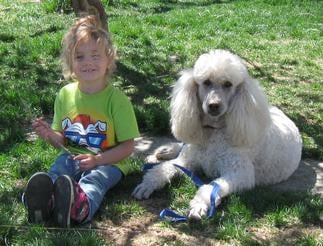 Ch Ryder of the
Big Sky, call name Igor, is our first home grown AKC champion. He is an GCH Aleph American Idol son out of our CH  Sanvar's Got to Have Faith. He is a loving delight & a quick study--Travis taught him to work cows too! A stock dog is a must for a rancher!

CH Sanvar's Got To Have Faith is our Canadian girl who stole our hearts with her sweet, loving nature. Love this retired immigrant!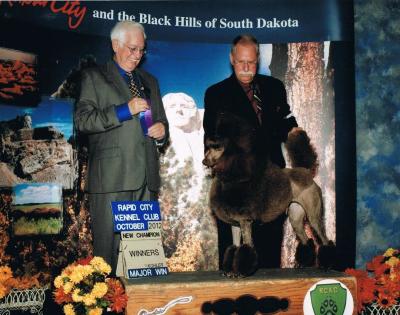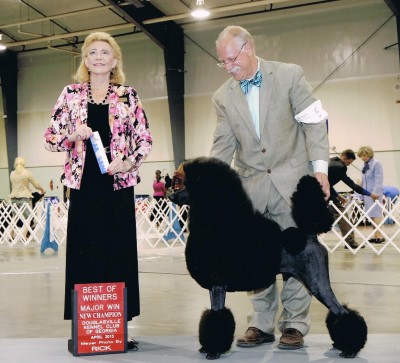 Travis was my husband's heart dog and our first stock dog poodle. Miss him